FREE SHIPPING to anywhere in Malaysia.
Product details :
Product is designed, sewn and hand-dyed by MUNI at our Bumi Factory in Sepang, Malaysia.
Our tote bags are perfect for your everyday use from carrying groceries to running errands. Versatile and sturdy.
Bag has two snap buttons in brushed brass finish.
Please take note that as this product is garment dyed by hand, the brand label will take up some of the color of the natural dye as well.
Random dye spots on the fabrics are not defects. This is due to the raw process of hand-dyeing.
Product Trust Card: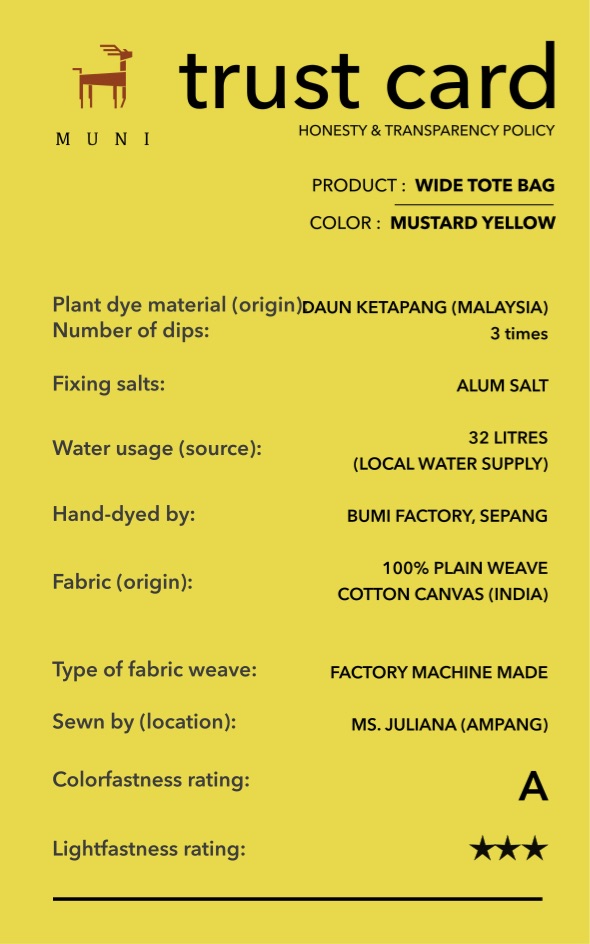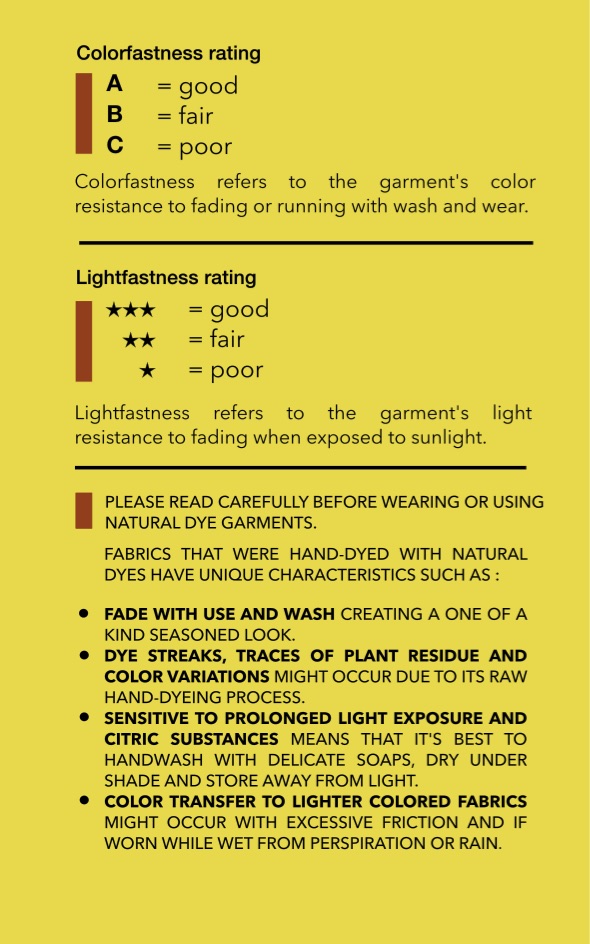 Size Chart: