FREE SHIPPING to anywhere in Malaysia.
Product details :
Product is designed, sewn and hand-dyed by MUNI at our Bumi Factory in Sepang, Malaysia.
Made from a blend of bamboo and cotton, our tees are super soft and comfortable.
T-shirt is slightly tapered at the bottom for a more flattering fit.
Please take note that as this product is garment dyed by hand, the brand label will take up the color of the natural dye as well.
Random dye spots on the fabrics are not defects. This is due to the raw process of hand-dyeing.
Product Trust Card: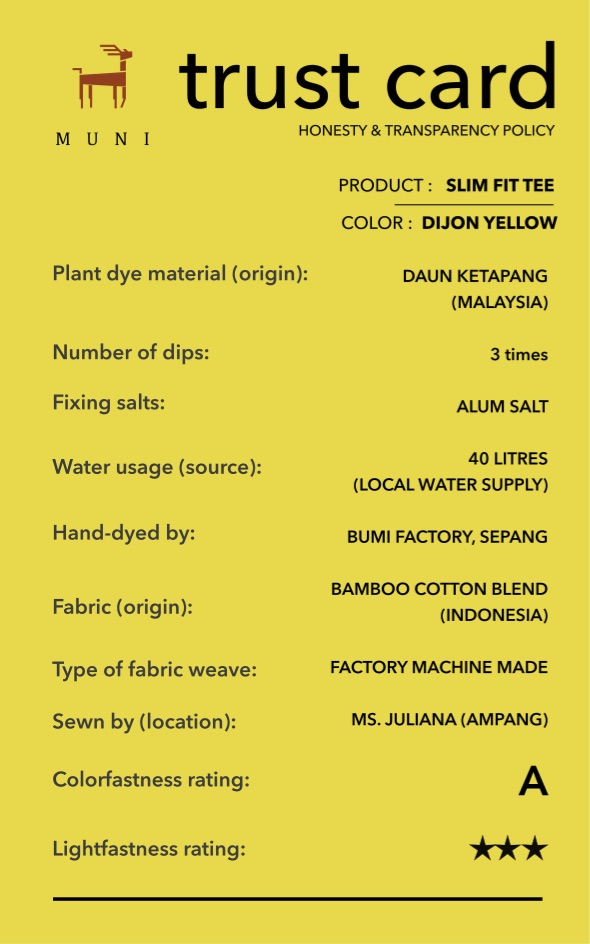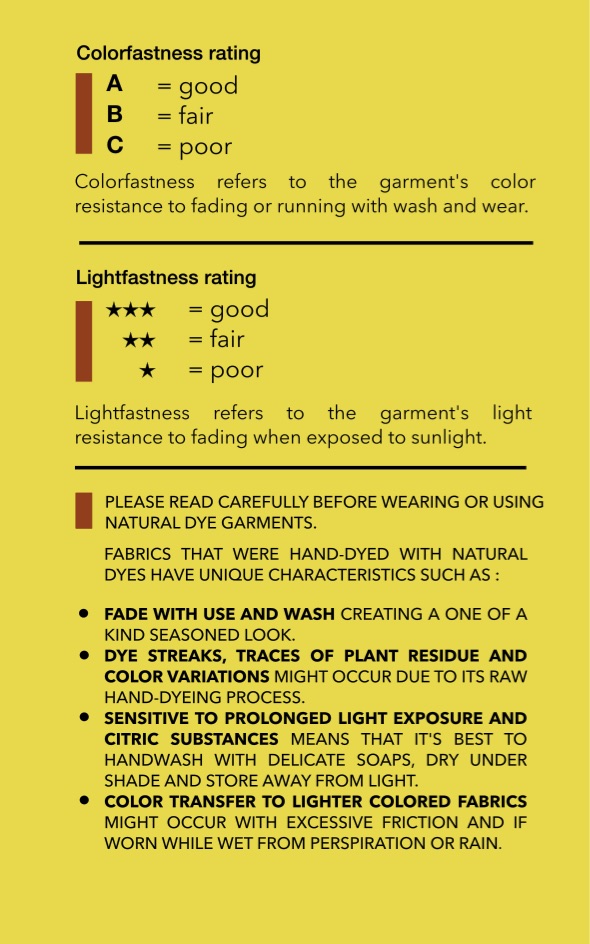 Size Chart: