FREE SHIPPING to anywhere in Malaysia.
Product details :
Product is first handspun to create uneven cotton yarns then hand loomed by experienced weavers in Java, Indonesia specially for MUNI.
Hand-dyed by MUNI at our Bumi Factory in Sepang, Malaysia.
Please take note that as this product is garment dyed by hand, subtle color variations are common with natural dye products.
Random dye spots on the fabrics are not defects. This is due to the raw process of hand-dyeing.
Product Trust Card: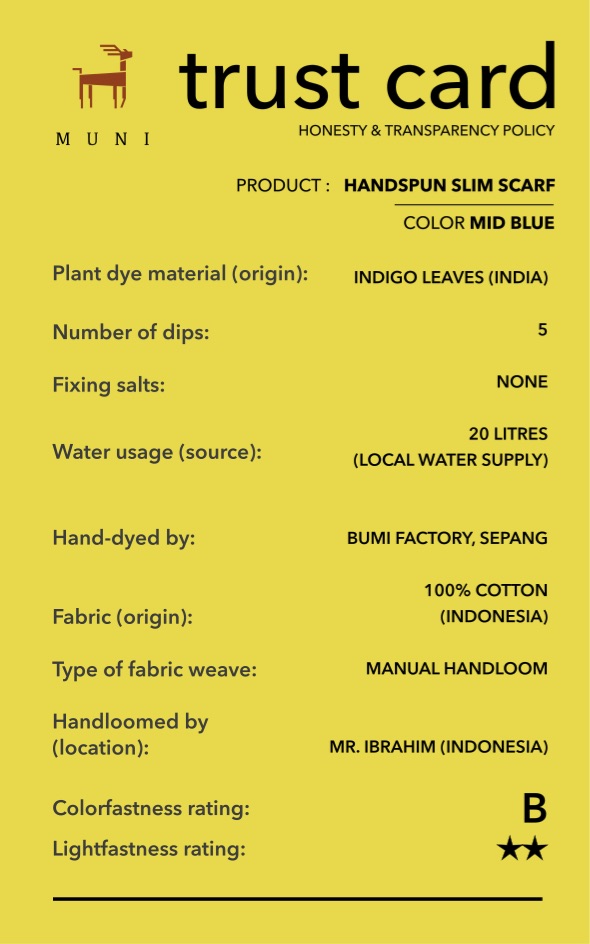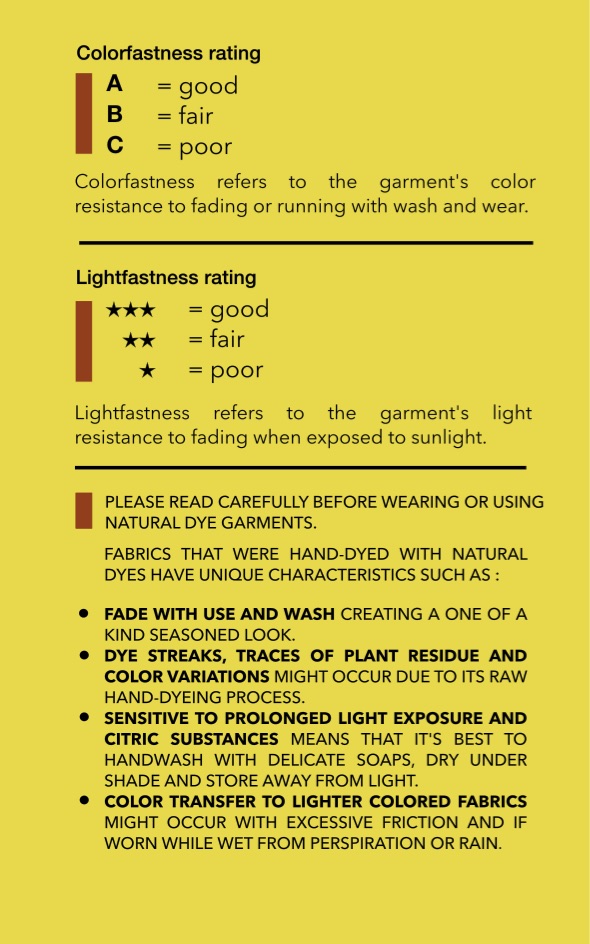 Size Chart: